At W. & F. Pascoe, technology plays an essential part in our business.
To effectively service our clients at consistently high standards, we invest in some of the best equipment currently available.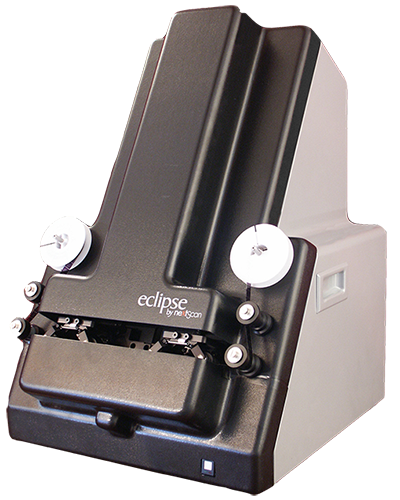 NextScan Eclipse
The World's Premier scanning platform for film
The Eclipse is a 16/35mm roll film scanning solution, providing the fastest throughput and highest quality digital images in the market today. The system can handle all of the challenging properties of roll film scanning including:
Variable size documents
Variable position images
Multiple film files
Variable indexing to digital files
Captures up to 3 levels of blips
Enhancement of signatures and handwritten data on filmed images
Multiple output formats including PDF/A
The Eclipse scanner allows us to scan 16 and 35mm roll film at speeds of up to 1000 ppm and beyond, while at the same time, with its patented film transport system, eliminating image distortion due to environmental vibration and ensure linearity.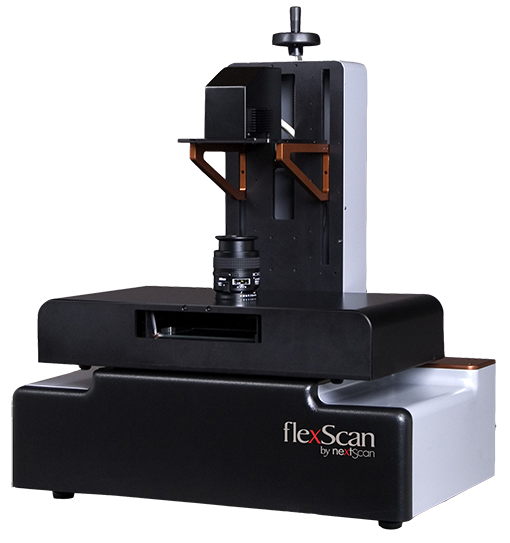 NextScan flexScan
THE Scanning solution for production conversion of microfiche, aperture cards and roll film
The FlexScan scanning solution facilitates conversion of your microfiche to the highest quality digital images possible. The system can handle all of the unique properties of microfiche, rollfilm and aperture card scanning including:
Scanning of high reduction images on COM microfiche
Title bar information
Variable size documents
Variable position images
Multiple fiche files
User customisable indexing to digital files
De-skewing of images on microfiche or roll film
Multiple output formats including PDF/A
The flexScan scanner is capable of microfiche scanning at speeds of up to 190 ppm and 16mm roll film at speeds up to 400 ppm. It can also scan aperture cards and over sized fiche, including ultra and mini fiche sizes. Together with its patented LuminTec Stroboscopic illumination system for stop motion scanning, the flexScan scanner produces higher resolution images with quick turnaround times.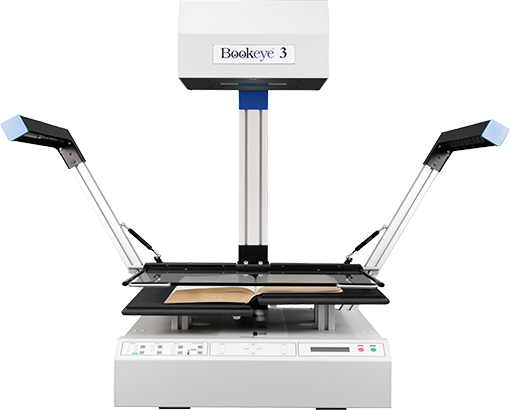 Bookeye 3 Book Scanner
Creative Technology. Fast Scans. Brilliant Results.
With their overhead scanning methodology, Bookeyes scan subject matter right side up, facilitating gentle digitisation of valuable books. Combined with a motorised book cradle, integrated glass plate and LED illumination, the Bookeye 3 is ideal for capturing bound documents, e.g. books, valuable scripts, folders, drawings, plans and much more.
Documents remain in their "natural" state on the scan surface – they do not need to be unbound, separated or carefully positioned. The automatic book fold correction effectively reduces annoying shadows and distortions of thick bound documents. As such, the operator preserves the original document and achieves optimal reproduction quality.
Bookeye 3 includes several first of its kind technological advancements such as laser-assisted profile detection and high performance LED illumination along with precise scan lenses and CCD image sensors to set new standards in scanning speed and quality.
Motorized Book Cradle is Gentle on Delicate Materials
The Bookeye 3 is outfitted with a motorized book cradle that includes three types of adjustment controls. With the press of a button, the adjustable cradle plates bring both sides of an open book to the same level, directly under the glass plate, allowing the camera to capture the document with optimal clarity. The scan results are of a considerably higher quality than scanning without a book cradle. The cradle plates also optimally adjust to the width of the book's spine without exerting unnecessary pressure on the book.